Bioenergy and Biorefinery |  Barrier ► Opportunity

Biomass is the Major Barrier: Availability – Homogeneity – Cost – Sustainable

The biomass feedstock more competitive must have the best performance, compared with all other Energy Crops on:
Yield
Homogeneity
Scalability
Agriculture knowledge
Implantation flexibility
Production cost
Handling cost
Transportation cost
Bio-safety
Climate change adaptability
Others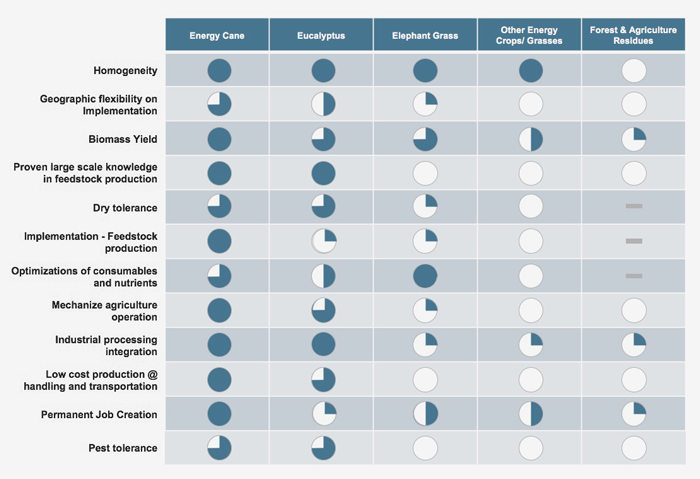 The major barrier to the viability of Bioenergy and Biorefinery initiatives around the world is on the upstream, due to the  lack of competitive and sustainable biomass, specially in sub-tropical regions.
All upstream R&D efforts, under development, are dealing with costly and limited source of biomass, targeting high efficiency and low cost.
Opportunity: Proven, Competitive and Sustainable biomass, could bring the existing and available downstream processing into commercial viability right now.